IKARE is excited to be hosting and sponsoring Grammy nominee Sophea Chamroeun and Hip Hop superstar Vy Chivoan on their US Tour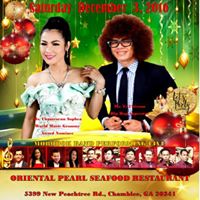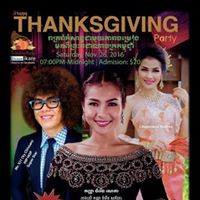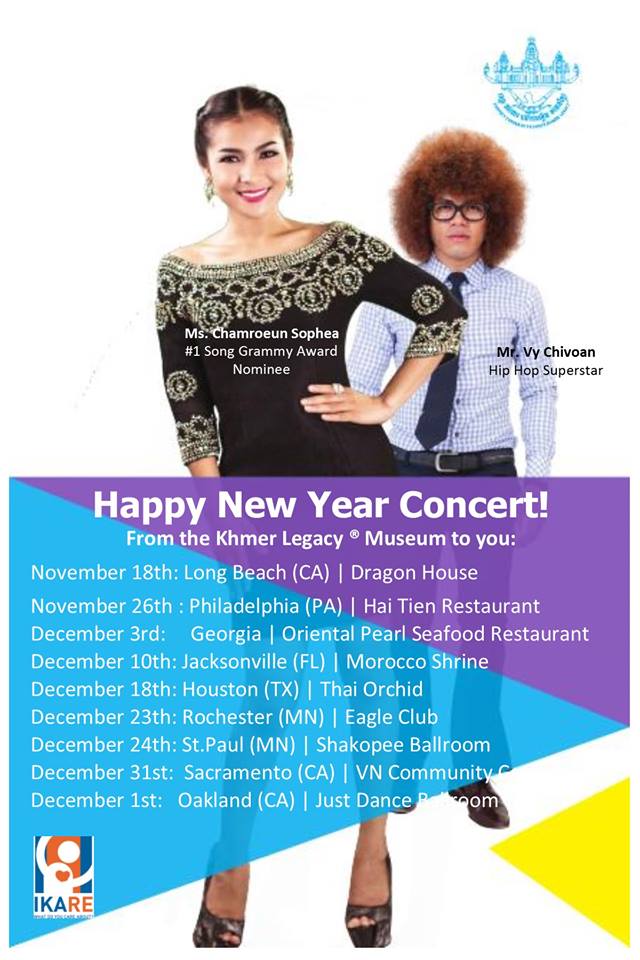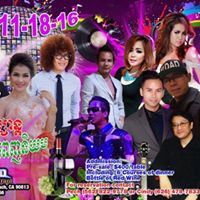 Sophea Chamroeun has risen from Rags to International Superstar and, now, Cambodian Americans all over the US will get a chance to hear her angelic, soulful voice live!
Vy Chivoan has taken on the Cambodian music scene by storm with his soulful and funky style. Don't miss out on your chance to hear him live as he takes traditional Cambodian sounds and mixes them with the urban sounds of America creating a new form of Cambodian Hip Hop.
SAVE THE DATES!!!!
November 18th, 2016: Dragon House, Long Beach, CA
November 26th, 2016: Hai Tien Restaurant, Philadelphia, PA
December 1st, 2016 : Just Dance Ballroom, Oakland, CA
December 3rd, 2016 : Oriental Pearl Seafood Restaurant, Chamblee, GA
December 10th, 2016: Morocco Shrine, Jacksonville, FL
December 18th, 2016: Thai Orchid, Houston, TX
December 23rd, 2016: Eagle Club, Rochester, MN
December 24th, 2016: Shakopee Ballroom, St. Paul, MN
December 31st, 2016: VN Community Club, Sacramento, CA
For more information, click here.
Don't forget to like our Facebook page for the most up-to-date events at IKARE.