The fun began on May 2 at the annual Festival of Nations and ended May 26 with the screening of the film Surviving Bokator at the National Khmer Legacy Museum.
Tharoth Sam Oum showed us she could kick butts and still presented the lost martial art of Bokator as a worldclass professional and role model. Dara Chem, a young Khmer American from Jacksonville, Florida, came to show that he too loves Bokator.
Yorn Young, the IKARE Khmer Legacy Ambassador, gave hands-on experience to children as parents wowed behind the scenes.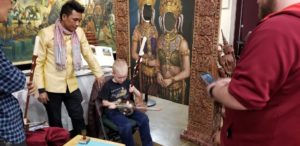 Traditional Musicians, performers, and volunteers from Kingdom of the Lotus entertained crowds of thousands. A special thanks to Rorthanak ( Nathan ) Run for representing the Khmer people in Florida. We love you all!
No worries! It was only acting.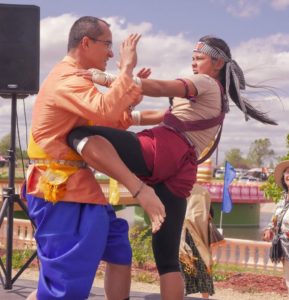 The film screening of Surviving Bokator was a success with martial artists and fans we've not met before.
Our volunteers on the Visakha Bochea weekend at the Cambodian budhist temple in Minnesota.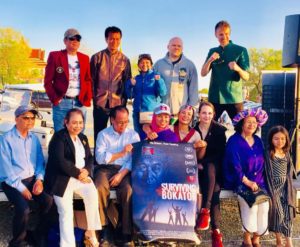 Crowds of students, teachers, and parents came for food, fun, music, and gift items to take home.